The Water Smart Tots Foundation is dedicated to preventing childhood drowning by raising awareness and providing water safety education throughout the greater Tampa Bay Area.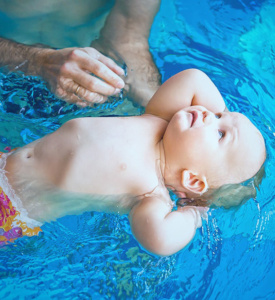 every child, water Smart.
Drowning is the leading cause of death among children ages 1 to 4.
The Water Smart Tots Foundation is a 501(c)(3) nonprofit organization dedicated to preventing childhood drowning in the Greater Tampa Bay area. Since our inception in 2014, The Water Smart Tots Foundation has worked tirelessly to educate families on drowning prevention through our preschool water safety education and by providing scholarships for one-on-one, survival swim lessons to financially underprivileged children in the Tampa Bay area.
In an effort to promote awareness through education, Water Smart Tots offers the following complimentary services:
A fun, interactive water safety "Circle Time" presentation for toddlers and preschoolers
Speaking engagements for moms groups, churches, professionals, etc.
Water Watcher tags
Water safety literature and pamphlets
Survival swimming lesson scholarships
Drowning is silent, and can happen in as fast as 30 seconds.
Almost 70% of childhood drownings happen during non-swim times.
88% of drownings occur with at least one adult present.
We lose 10 school busses of children to unintentional drownings each year.
Thanks to the Water Smart Tots Foundation my kids have a whole new relationship with water. They are confident and excited to be in the water. Seeing how much progress they made in 6 short weeks with Ms. Kari was so amazing to witness and I can't thank the foundation enough for the opportunity to equip my children with the survival skills necessary to save themselves in an aquatic environment.
Join our community of drowning prevention supporters.